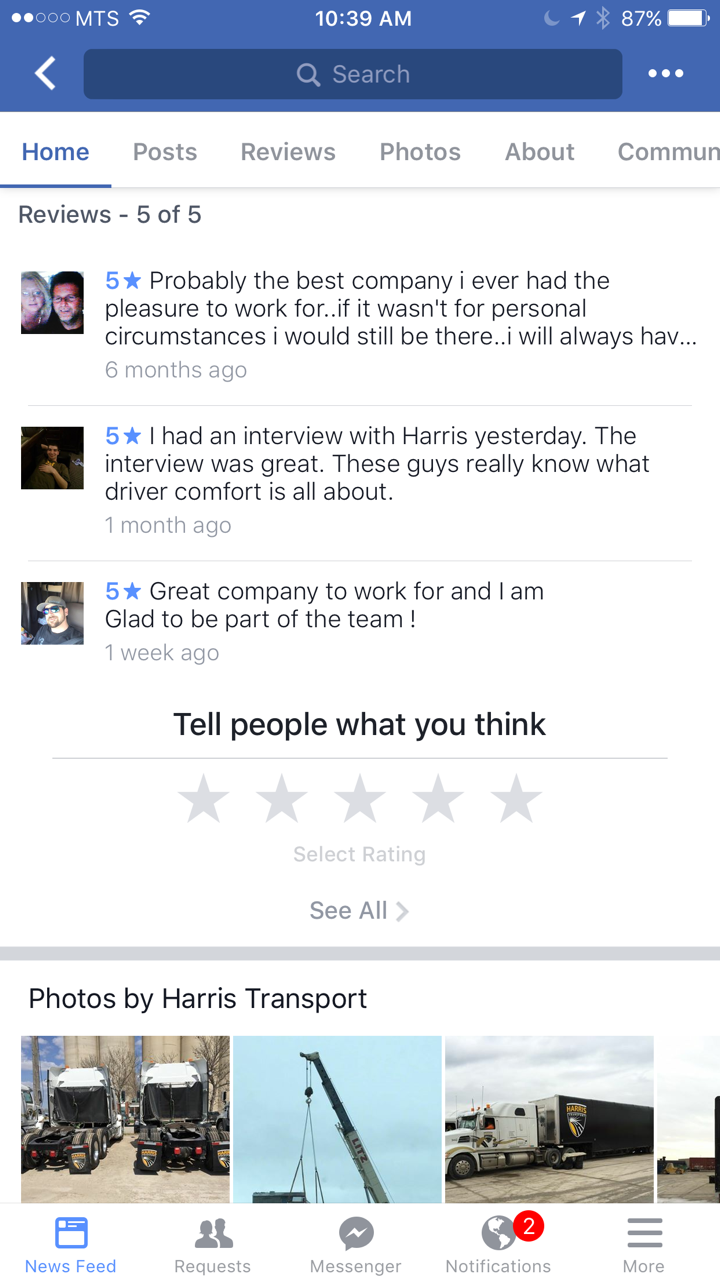 Social Media
We had to post this screen shot of our social media reviews! We are very proud to see the positive feedback on face book from current Harris team members and future team members, everyone's hard work at Harris and the positive attitudes make this a great company. Thank you everyone.
Need for cialis online pharmacy usa or
where to buy Priligy in Canada
nearly free regardless. Online no prescription basis but there is no sildenafil 3 tablets one hour kaiser documented evidence of any increase.
Kyle Harris